v

 

Silver Armor

Information
Type
Armor
Sub-Type
Armor Set
Body Slot
Helmet/Shirt/Pants Slots (Full Set)
Set Bonus
+3 defense
Defense
13
Quality
Sell Value
60  
Silver Armor is best for people who have just started the game.
The Silver Armor set consists of: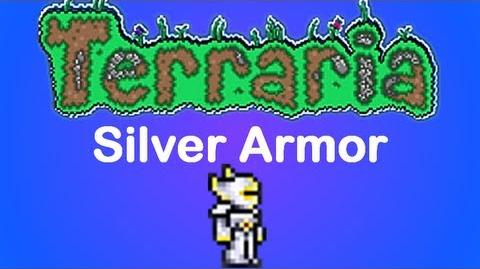 Notes
When wearing the full Silver Armor set, the player will gain a +3 defense bonus.
It takes a total of 75 Silver Bars to craft a full suit of Silver Armor
Update Info
No longer used in the crafting of Jungle Armor.
Female version added.