v

Slime Mount

 

   
Information
Type
Mount/Pet
Summoned with
Slimy Saddle
The Slime Mount is summoned with a Slimy Saddle, which is dropped by King Slime. It's a ground mount with decent speed but the selling point is the high jumps. The player does still receive fall damage while riding, but like every slime it can float on water. Also, jumping on monsters with slime mount causes mobs to take damage, while you receive no damage. Though if a mob should come into contact in any other part of the mount, you will take damage. While riding the Slime Mount, a particle trail much like the trail full Shadow Armor boasts will be visible no matter what you are wearing.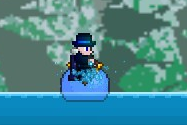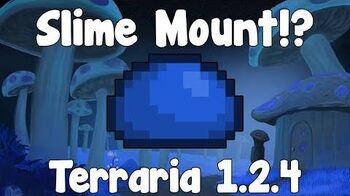 Update Info
Can be dyed
Can now damage enemies by jumping on top of them.
Ad blocker interference detected!
Wikia is a free-to-use site that makes money from advertising. We have a modified experience for viewers using ad blockers

Wikia is not accessible if you've made further modifications. Remove the custom ad blocker rule(s) and the page will load as expected.