v

440

Slime Statue

   
Information
Type
Statue
Sub-Type
Mechanism
Effect
Spawns Blue Slimes
Placeable
Yes
Max Stack
99
Quality
Found In
Underground
Sell Value
60  

Crafting
This item cannot be crafted.
The Slime Statue is a functional Statue found Underground. When Wired to a Trigger, the statue will spawn a Blue Slime. Up to three statue-spawned slimes may be alive at one time. The statue is commonly used as an infinite source of Gel, which, among other things, is used as ammo for the Flamethrower. It can also be used to farm the Slime Staff.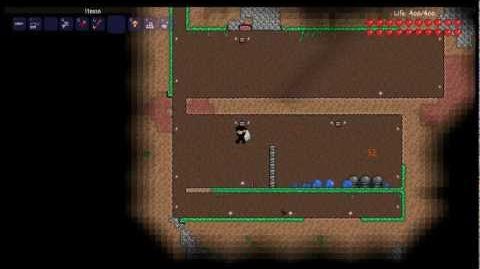 Notes
The Slimes spawned by the Slime Statue during Christmas won't wear Bows or drop Giant Bows.
Update Info
Gallery
Statues
Decorative
Functional
Item-spawning
Mob-spawning