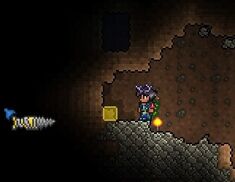 The Smart Cursor mode is a keyboard tool used to make digging long distances easier. It is activated by pressing CTRL on the keyboard. Press it again to deactivate. When active, and a digging tool is selected, a yellow box will appear around the closest block in the direction that the player is pointing. Then, simply push the left mouse button and the block will be broken. This feature is a major convenience when breaking blocks.
Notes
Update Info
Ad blocker interference detected!
Wikia is a free-to-use site that makes money from advertising. We have a modified experience for viewers using ad blockers

Wikia is not accessible if you've made further modifications. Remove the custom ad blocker rule(s) and the page will load as expected.