v

489

Sorcerer Emblem

Information
Type
Accessory
Body Slot
Accessory Slot
Bonus
15% increased magic damage
Quality
Dropped By
Wall of Flesh
Drop Rate
16.67% (1:6)
Sell Value
2  
The Sorcerer Emblem is one of four 'Emblem' accessories occasionally dropped by the Wall of Flesh after its defeat. Similar to the effects of the other three Emblems, the Sorcerer Emblem adds 15% damage to any spells or magic-based (i.e. uses mana) weapons when equipped in an accessory slot.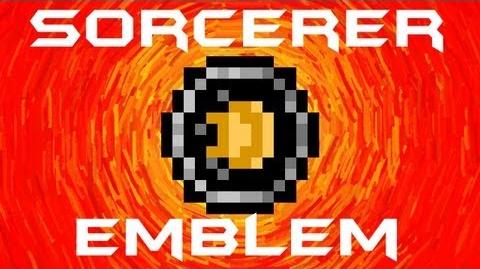 Update Info
See Also
Ad blocker interference detected!
Wikia is a free-to-use site that makes money from advertising. We have a modified experience for viewers using ad blockers

Wikia is not accessible if you've made further modifications. Remove the custom ad blocker rule(s) and the page will load as expected.