Sorcerer Emblem
Comments

39
1,340pages on
this wiki
v

Sorcerer Emblem

489
Information
Type
Accessory
Body Slot
Accessory Slot
Dropped By
Wall of Flesh
Drop Rate
16.67% or 1/6
Bonus
15% increased magic damage
Rarity

Tier 4 (Red)

Sell Value
2  
Crafting
This item cannot be crafted.
The Sorcerer Emblem is one of three 'Emblem' accessories occasionally dropped by the Wall of Flesh after its defeat. Similar to the effects of the other two Emblems, the Sorcerer Emblem adds 15% damage to any spells or magic-based (i.e. uses mana) weapons when equipped in an accessory slot.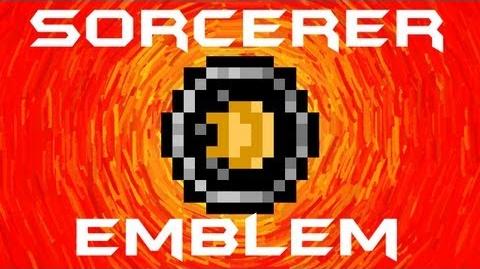 Update Info
Edit