This item is found only in the console version(s) of Terraria.
Souls of Blight are souls dropped by Ocram.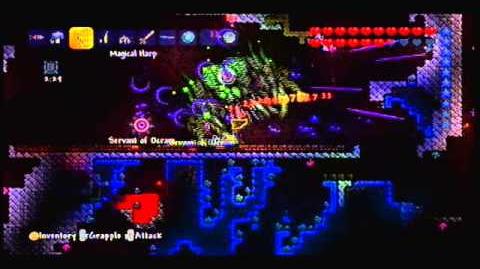 Uses
These are used to create:
It takes 205 total souls (7-14 Ocram fights) to craft all the above items.
Notes
This is the only mobile and console version exclusive soul, as all the other 6 souls come on all versions.
Trivia
Blight means: "Something that impairs growth, withers hopes and ambitions, or impedes progress and prosperity."
Update info
Now floats and glows like all other souls, More are dropped by Ocram.
Console Release