Sunglasses 
are a
Vanity Item
worn in the helmet slot. Sunglasses change the appearance of the sun by making it appear to be wearing Sunglasses. Only players with Sunglasses on will see the sun with Sunglasses, so if any player equips them in
Multiplayer
, other players without sunglasses will not be affected. The effect will work even if the item is equipped in the social slot. They are also quite difficult to obtain, due to the requirement of 2
Black Lenses
.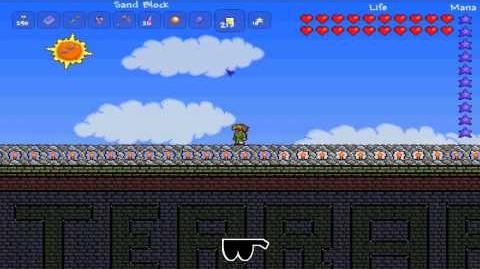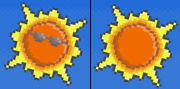 Sunglasses do not offer any bonus stats to your character. Like Goggles, these do not cover the player's hair, allowing you to hide your helmet to show your hair. Unlike Goggles, Sunglasses do not have any armor value.
Occasionally crafting sunglasses will not work (in both Single and Multiplayer modes)
Whilst wearing Neptune's Shell in the accessories slot, and the sunglasses in the social slot, when in water, the sun will not have glasses.
Update Info
Edit
Changed from an armor item to a vanity item