Terraria Fan Art
Comments

90
2,944pages on
this wiki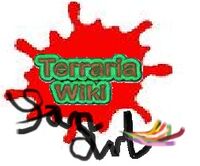 This page is for fan-made images and structures. All art is welcome here, regardless of quality! Please view the Image Policy before posting.
The page is divided into three sections for organizational purposes. Please add your image to the corresponding section.
Traditional Creations
For paintings, drawings, and complex synthetic images.
Terraria Creations
For structures and in-game pixel art.
Paint Creations
For computer generated images/sprites.