Home
Talk

138
3,398pages on
this wiki

Main Categories
"Good evening Terrarians! 1.2.4 is officially underway and I would like to announce the first new mechanic that will be seen in this update; Fishing! Fishing will be used to get new vanity, random items/loot, ingredients for new alchemy potions, and some other fun goodies.
See this thread for more info.
Update 1.2.3 - February 13th, 2014
Update 1.2.3 is out! Please see the TOnline thread for more info. A page will be made soon on the wiki.
1.2.3 Spoilers - February 7th, 2014
Hey Terraria Wikians! If you didn't already know, Redigit released some more spoilers and said the update will be out in the next 2 weeks!
For the whole discussion, see the TOnline Thread.
Hardmode getting a rebalance - January 24th, 2014
Redigit: "Good day Terrarians, I have decided that I will be taking at look at hardmode and rebalancing a lot of things. If you have any suggestions or gripes, now is the time to voice them! Finally, a free spoiler for everyone... For those of you who may have missed it, you can now dye wings as well as wear them in the social slot.
See the whole thread at Tonline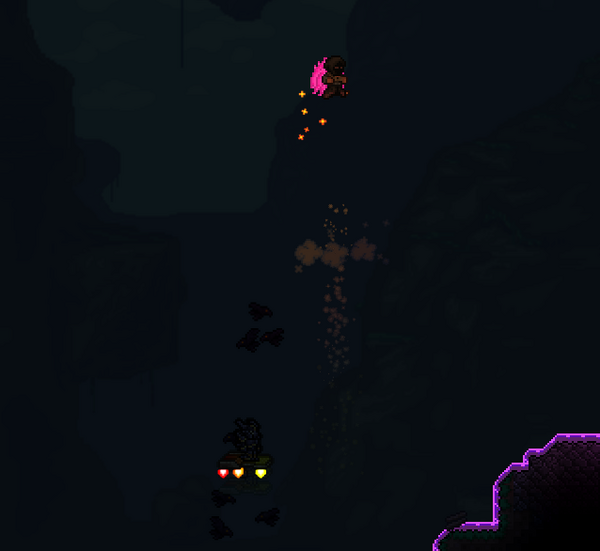 Some 1.2.3 Teaser Images from TOnline. Enjoy!
(Icons are subject to change as they are WIP)
The changelog for 1.2.3 is at 74 lines and counting.
Gallery
Social
Join the Chat
Recent Announcement Blogs
Create blog post
Announcements
Hello all!

Depending on whether or not you are watching Special:RecentChanges, you may or may not have noticed that I created a new template called "P…

Read more >
See more >
Recent User Blog Posts
Create blog post
Blogs
Is anyone mad like me that there hasn't been the hard mode update for mobile terraria. They said it would come out in "early 2014" and we're almost a…

Read more >
See more >
Affiliates
Non-Terraria Affiliates