v407Toolbelt
Information
Type
Accessory
Body Slot
Accessory Slot
Tooltip
Increases block placement range
Purchase From
Goblin Tinkerer
Purchase Value
10  
Sell Value
2  
Crafting
This item cannot be crafted.
The Tool Belt is sold by the Goblin Tinkerer. When worn, it increases the block placement range of the player by 1 block (2 feet).
It is somewhat of a waste of valuable accessory space; it only allows you to place things one block further than usual, and its hefty price of ten gold offsets most reasons to have it. Only an avid builder could make really good use of it.
It only increases your block placement range, not your mining range.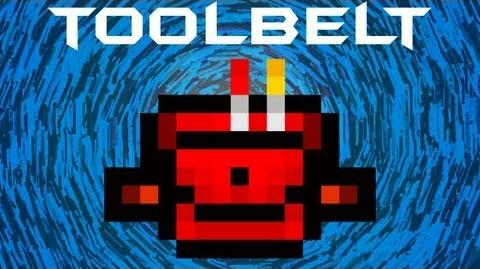 Terraria - ToolBelt Terraria HERO
(02:32)