v

1971

Topaz Gemspark Block

Information
Type
Block
Placeable
Yes
Max Stack
999
Quality
Sell Value
No Value
Topaz Gemspark Blocks are made by combining Glass with Topaz. Gemspark blocks can be turned on and off with wire.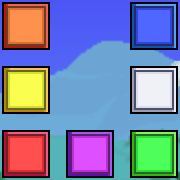 Update Info
Topaz Gemspark Blocks now emit yellow light rather than purple.