This article is about the standard weapon. For the weapon found in hardmode, see Unholy Trident.
v

277

Trident

   
Information
Type
Weapon
Sub-Type
Spear
Damage?
10
Use Time
30 (Average)
Knockback
5 (Average)
Quality
Found In
Underwater chests
Sell Value
20  

Crafting
This item cannot be crafted.
The Trident is a weapon that attacks in a straight line and can hit multiple times depending on distance from target enemy, similarly to a shortsword. However, like other spears, it can be aimed.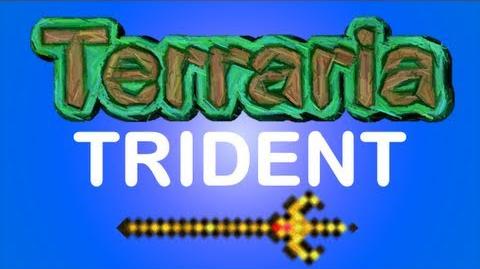 Trivia
The Trident is a weapon associated with Poseidon, god of the sea in Greek mythology.
Update Info