Comments

2
Red stucco turned jungle grass to corrupt grass
Ad blocker interference detected!
Wikia is a free-to-use site that makes money from advertising. We have a modified experience for viewers using ad blockers

Wikia is not accessible if you've made further modifications. Remove the custom ad blocker rule(s) and the page will load as expected.
I had created a water feature and a big vase with red stucco and filled both with mud and planted jungle grass seeds. I wanted to get the large jungle plants to grow, especilly the orchid (if that is what it is), finally, after some time getting one in the vase and at the top of the water feature. At the time I unlocked hardmode, i was still waiting on some of the plants. Anyway, after breaking three altars and doing some mining, while back at home I noticed all the jungle grass was now corrupt grass. In world with crimson, and the slash of crimson nowhere near. I dug out the dirt, replaced mud, planted jungle grass and immediately the mud started turning to dirt, and corrupt grass started growing. Directly below this area are my farms and I noticed the moonglow row was unaffected, and figured it had to be the stucco. I removed the stucco, repaired the feature and everything is fine. I didn't think to get a pic of when I first noticed but here is one from later. Has anyone else encoutered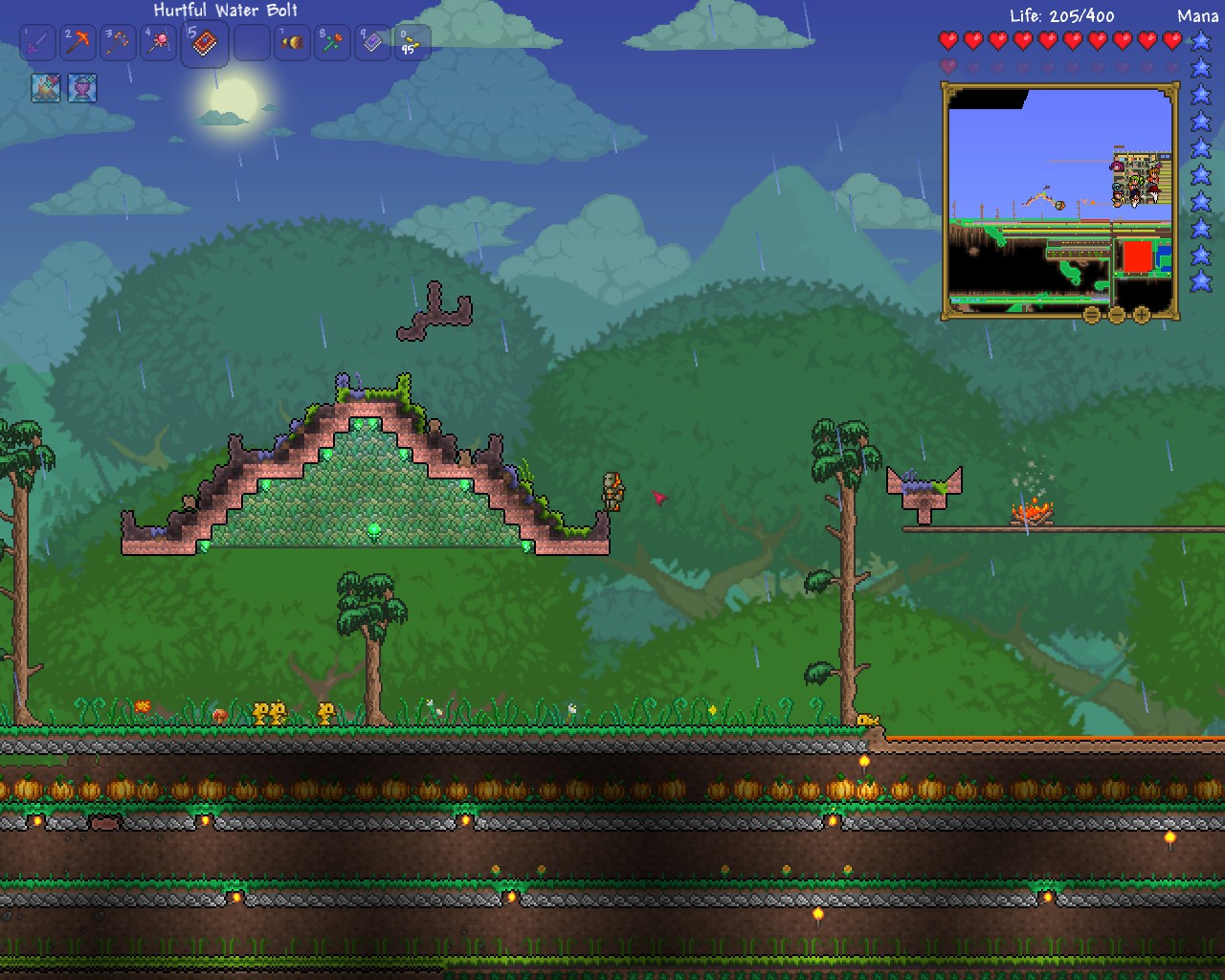 anything like this?