Alright so maybe I'm just a little slow on the uptake on this one but I was creating a house for a new character from stuff from some of my other characters, ya know, so he would be born with a silver spoon so to speak, when the idea dawned on me... I could have secret exits (not from people obviously the switches give it away, but from zombies knocking my door in) Now I know that there are easier tricks, lifting your door just off the ground and etc, but this one seems so much cooler to me. So here are some pics to explain what I am talking about. I have wired a three way switch (because I have one in my house, and one exit on either side) to some active block and some dungeon lights. I love it. Sorry if everyone else has already thought about this :).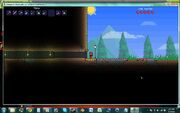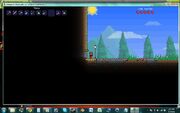 Ad blocker interference detected!
Wikia is a free-to-use site that makes money from advertising. We have a modified experience for viewers using ad blockers

Wikia is not accessible if you've made further modifications. Remove the custom ad blocker rule(s) and the page will load as expected.