Comments

0
NEW SWORD BETTER THAN TERRA BLADE INFLUX WAVER
Hey everyone Today in Terraria 1.3 I found a new sword that is better than the terra blade. Everything appears to be the same for the two except damage and knockback. The terra blade has very strong knockback while the influx waver has average knockback. They both launch the sword projectiles but the influxes are a different color.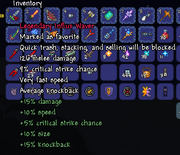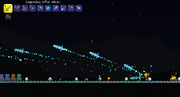 Ad blocker interference detected!
Wikia is a free-to-use site that makes money from advertising. We have a modified experience for viewers using ad blockers

Wikia is not accessible if you've made further modifications. Remove the custom ad blocker rule(s) and the page will load as expected.