Hello Terrarians! Welcome to the sixteenth issue of The Terrarian Bugle! I appreciate the immense amount of support I've been receiving for this series! Today we'll be blasting through the Update Info, then we'll check out our normal weekly events, and finally, we're going to have a showcasing of Zoomo's art! Thanks for reading, and enjoy! :D
(I also wanted to mention, the main method of supporting this news article, is by leaving comments. Comments help boost the popularity of the blog therefore leading more people to it. Thanks for listening. :D)
Update Info
PC
Nothing to report here. We are currently waiting for update news from the Devs.
Mobile
Hard Mode for Mobile versions is finally here! A few new additions are:
New biomes
New bosses
20+ new enemies
100+ new items
New NPCs
Use the Pwnhammer to destroy Demon Altars and create new ores
Combat targeting!

Touch an enemy to target it and you will aim toward it by default
Very helpful for ranged weapons!

Everyplay support!

Record and share your gameplay via the Pause Menu
Watch other players' adventures via the Videos button in the Main Menu
Enjoy, Mobile Gamers!
Weekly Events
Poll of the week
You guys wanted another poll battle, so here you go!
This week will be the tussle of the Truffles! The first (left side) is the original and the second (right side) is Zoomo's version.

Your opinion on which version is better
Would you like to participate in this again?
Best Creation/Pixel art of the Week
This week we have one submission! It's an amazing little beach hut created by Hunited! The left side of this small home is the conference room and the right is a fishing shack, which, of course, contains handy spears for fishing. Be sure to compliment Hunt next time you see him!

(You may have to click on the image to get the best view of it.)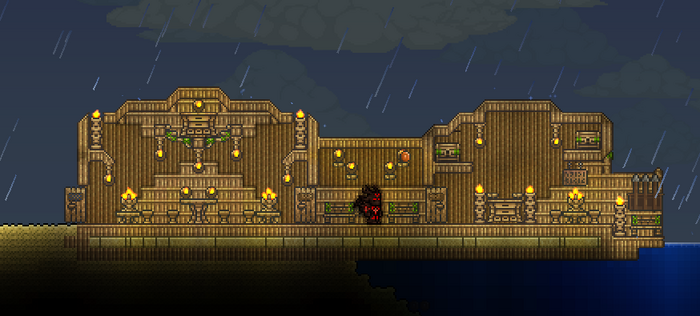 Exclusive interview with a member of this Wiki
Due to technical difficulty, I screwed up and lost FragBombGaming's interview. So for this week, I'll be interviewing a fella by the name of FireBlade45. Enjoy!
TerrariamcSwaggins: Hey! Would you like to be interviewed for the Terrarian Bugle?
FireBlade45: Yeah!
TerrariamcSwaggins: Awesome! I lost the interview for Frag due to my stupidity. :(
FireBlade45: XD
TerrariamcSwaggins: Anyways, first question, what is your favorite boss?
FireBlade45: I really like The Twins.
TerrariamcSwaggins: Guh, I hate them. They give me hell every time. D: Next question, what is your favorite biome and why?
FireBlade45: I like the Glowing Mushroom Biome, this is because when I was exploring it, I managed to find a Magic Mirror and a Cloud in a Bottle. I've had good memories with this biome.
TerrariamcSwaggins: Niceeeee, I've like the Glowing Mushroom Biome, also. :3 Next question, what class do you prefer most?
FireBlade45: I prefer to be a Ranger due to my favorite weapon being to the Gatilgator, it's worth the damage but I don't like the fact that it eats bullets so rapidly.
TerrariamcSwaggins: Aye, the Gatligator is a fairly powerful weapon along with the Ranged Class being quite good. Final question, what monster gives you the most trouble and why?
FireBlade45: I absolutely hate Heavy Skeletons because of the Broken Armor debuff, it's really annoying when I'm travelling and one of those buggers hits me and kills half my defense, this is all beside the fact that it lasts for so long. ;-;
TerrariamcSwaggins: I agree. The Heavy Skeleton and I are long time foes. ;-; Anyways, I believe that's it! Thank you for your time!
FireBlade45: You're welcome! :D
Weekly Special
This week we're going to be checking out Zoomo's art! As in drawn art, not sprited. I really enjoy his style of drawing and I hope you guys do to!
You can check him out here:
Enjoy!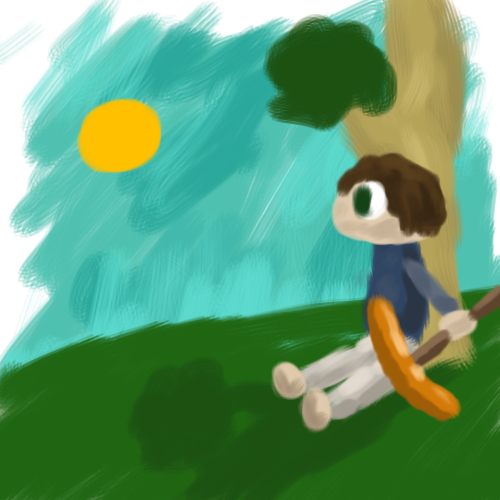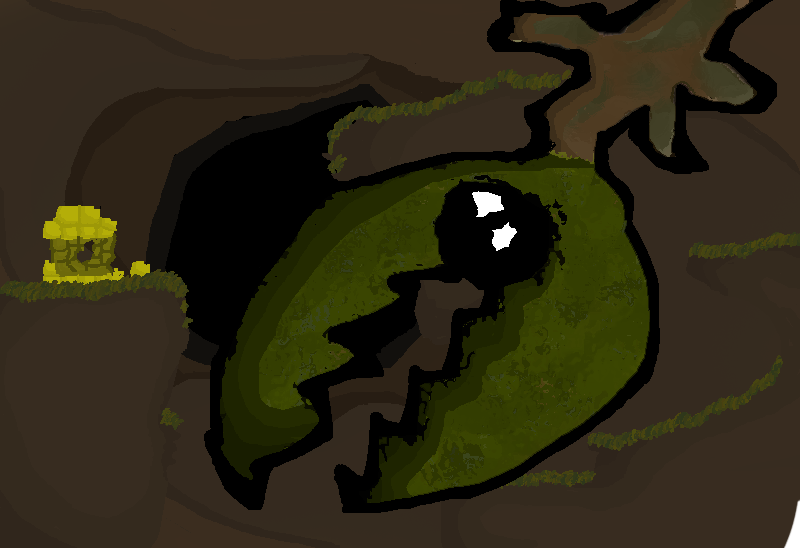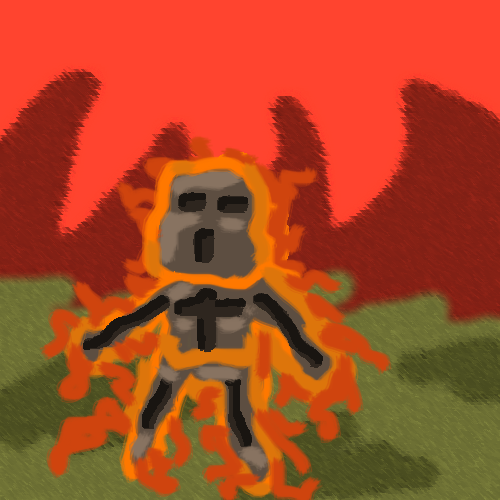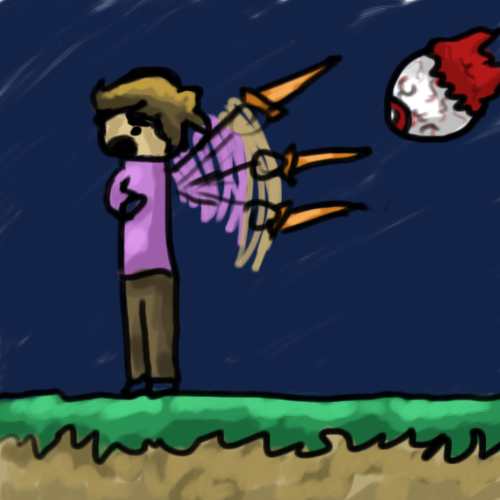 (You may have to click on the image to get the best view of it.)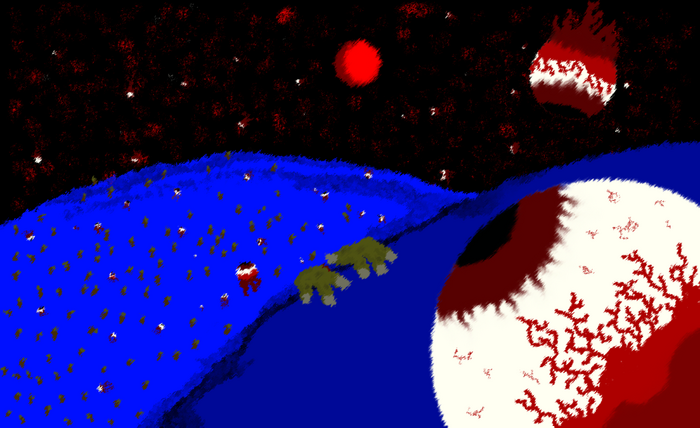 Your opinion on these Drawings
Announcements and Shoutouts
Announcements
Shoutouts
SilverHexxitFights has some new content for us this week! Be sure to check 'em all out!
Outro
Hey guys, I hope you enjoyed the sixteenth issue of The Terrarian Bugle. Remember, if you have any ideas whatsoever just let me know at my talk page and I'll see if I can add it in. If you want your creation in next week's Creation/Pixel art section just hit me up at my talk page or talk to me in the live chat.
All credit for the sprites goes to Zoomo.
Thanks for reading, guys! Let me know what you think in the comments below.
(Remember, every comment counts towards the success of this news article.)
Have a nice weekend and I'll see you next week. :D
Bugle Updates
Decided to use just bullet points for the Shoutouts section. >_>
Credits
-Thanks to 652Graystripe, Hunited, and Squazzil for helping with typos and grammatical errors.