Hello Terrarians! Welcome to the thirty-eighth issue of The Terrarian Bugle! We have some very exciting PC spoilers to check out today, so prepare yourself! After that, we'll conduct our normal weekly events, then continue our latest series: a complete showcasing of Brutallama's sprites! Enjoy!
News & Spoilers
Brief synopsis of the following articles:
Terraria: Otherworld spoiler trailer and concept sprites.
Spoilers
Terraria: Otherworld
Re-Logic has just recently released some more news in regards to Terraria: Otherworld!
In Loki's latest statement about it on the Terraria Community Forums, he gives us all a glimpse into what the land of Terraria: Otherworld might look like. Due to the size of the statement, however, we will only be showcasing the spoiler video and some concept art; if you wish to view the full statement, be sure to navigate to this location.
So without ado, here is the video and concept art!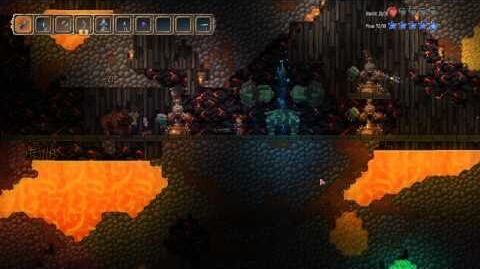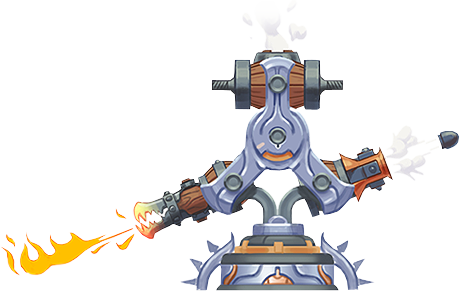 What do you think of this trailer and the concept art?
Weekly Events
Poll of the week
This week's poll is based on which sword in the Night's Edge's crafting recipe do you like best, enjoy!
Creation/Pixel art of the Week
This week we have one submission! It is SlayerOfTheBad's "Excalibur in the anvil" pixel art! Make sure you give him a compliment him the next time you see him!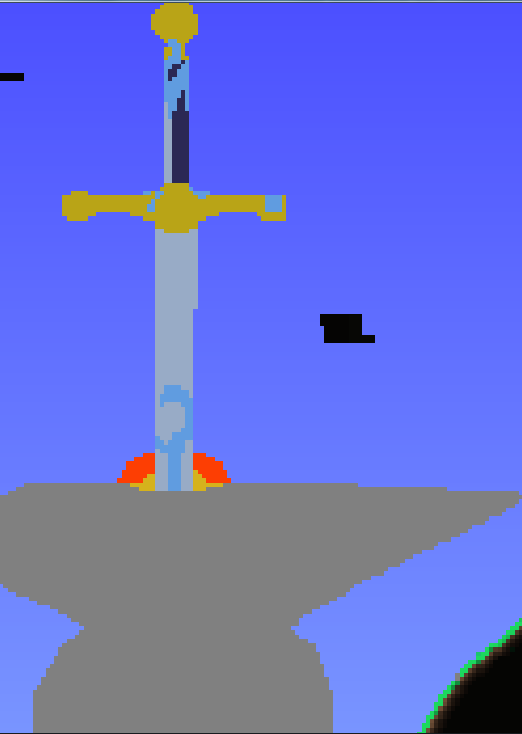 Weekly Special
For this week, we'll be continuing our ongoing series: a complete showcasing of all of Brutallama's sprites! Welcome to the eighth part. :)
All credit for the sprites go to Brutallama.
This week will be part one of the Thorium mod theme!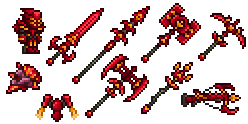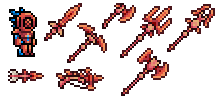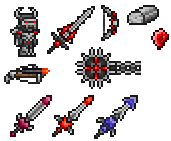 Your opinion on these sprites?
Story of the Week
Going on a one week hiatus for this section; thank you for your patience. We'll be back next week with a whole new story series by one of the wiki's best writers, SilverHexxitFights!
Announcements and Shoutouts
Announcements
Shoutouts
Outro
Hey guys, I hope you enjoyed the thirty-eighth issue of The Terrarian Bugle. Remember, if you have any ideas whatsoever just let me know at my talk page and I'll see if I can add it in. If you want your creation in next week's Creation/Pixel art section just hit me up at my talk page or talk to me in the live chat.
Thanks for reading, guys! Let me know what you think in the comments below.
Have a nice weekend and I'll see you next week. :D
Bugle Updates
Credits