Hello Terrarians! Welcome to the forty-sixth issue of The Terrarian Bugle! First and foremost, I'd like to apologize for being a day late in publishing this. The Terraria Community Forums, the website where I gather most of my information to report on, was down for the better part of yesterday and for most of today. It seems to be partially up again, so I was able to obtain the needed information. Enjoy! Today we have some exciting 1.3 and Terraria: Otherworld spoilers to check out, so don't forget to have a look! Following that, we'll conduct our normal weekly events, and then start up a new, exciting series: a complete showcasing of Ajidot's amazing Terraria fan art!
News & Spoilers
Brief synopsis of the following articles:
A spoiler image and some .gifs of 1.3 items and updated content.
Some spoiler images of Terraria: Otherworld.
Spoilers
PC
Today we have a few interesting spoilers regarding 1.3 to look through! Be sure to leave your thoughts regarding them below!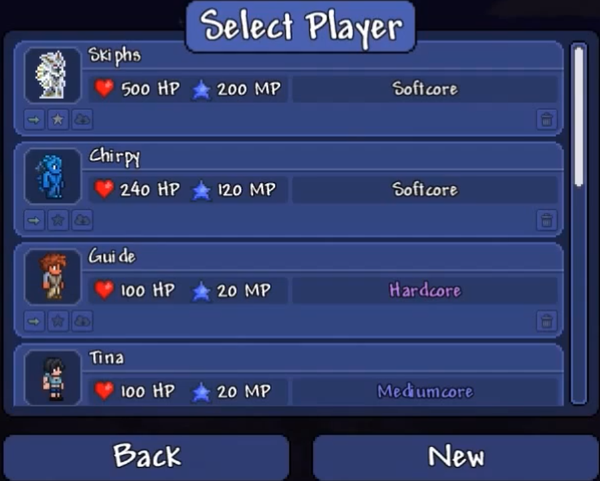 The character selection system is getting an upgrade in 1.3, it seems! Now it's more efficient and streamlined!
In addition to the character selection system upgrade, the above .gifs have also been floating around. Any thoughts in particular on these three rather mysterious .gifs?
Terraria: Otherworld
The progress on creating Terraria: Otherworld is coming along excellently, according to the developer team! Here are some fresh spoilers regarding this exciting, new title in the beloved Terraria series!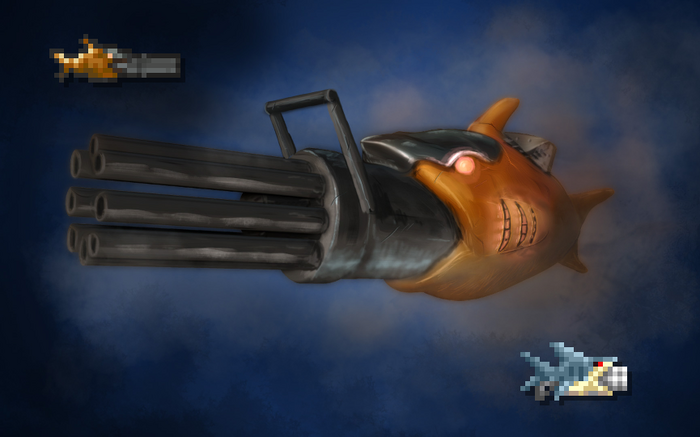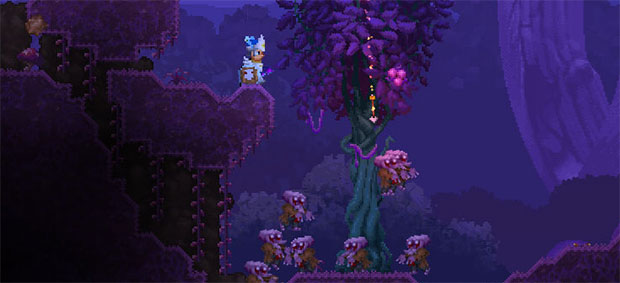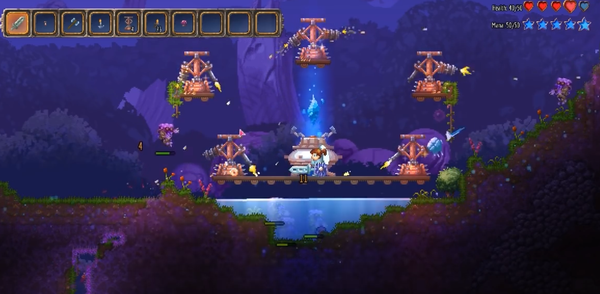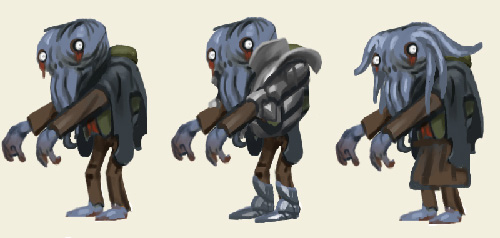 Leave a comment below with your opinions on this fresh set of spoilers!
Weekly Events
Poll of the week
This week's poll is based on what monster you like most from the Dungeon. (This poll will not be including the immortal monsters found in the Dungeon.) Enjoy!
Creation/Pixel art of the Week
This week we have one submission! It is Cuddles the Dragonite's small, but cozy home, complete with a dock over a shallow pond! Be sure to send some kind words in his direction!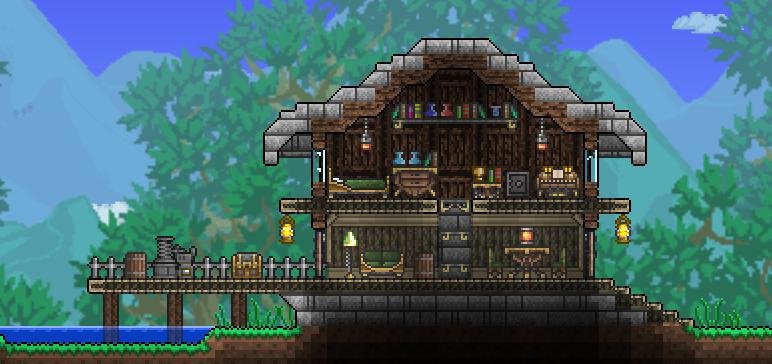 Weekly Special
This week will be the start to a brand new, fresh series of showcasings that I'm very exciting to present! Welcome to part one of Ajidot's amazing, Terraria fan art!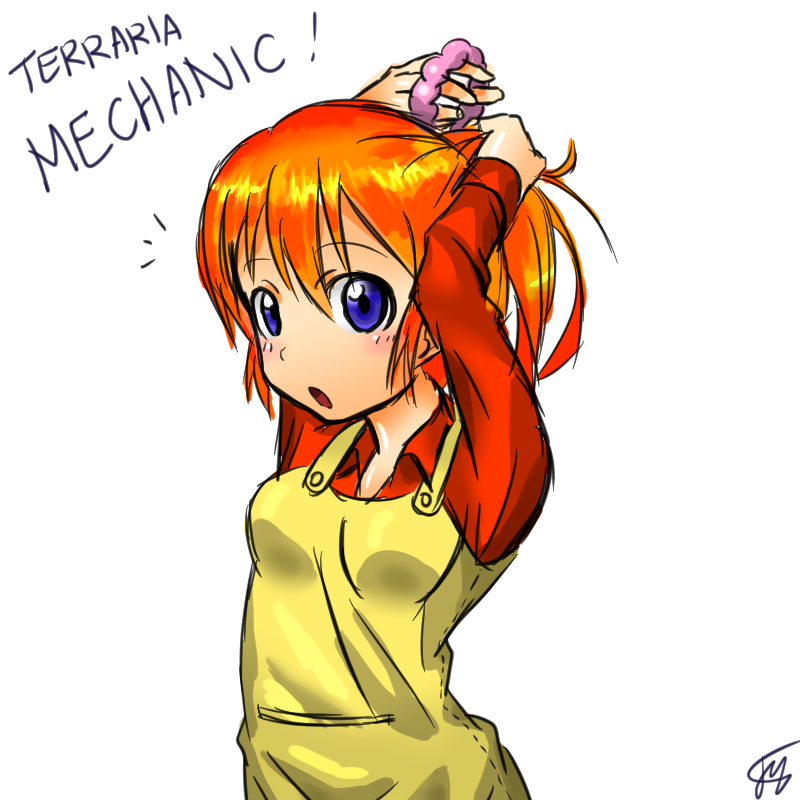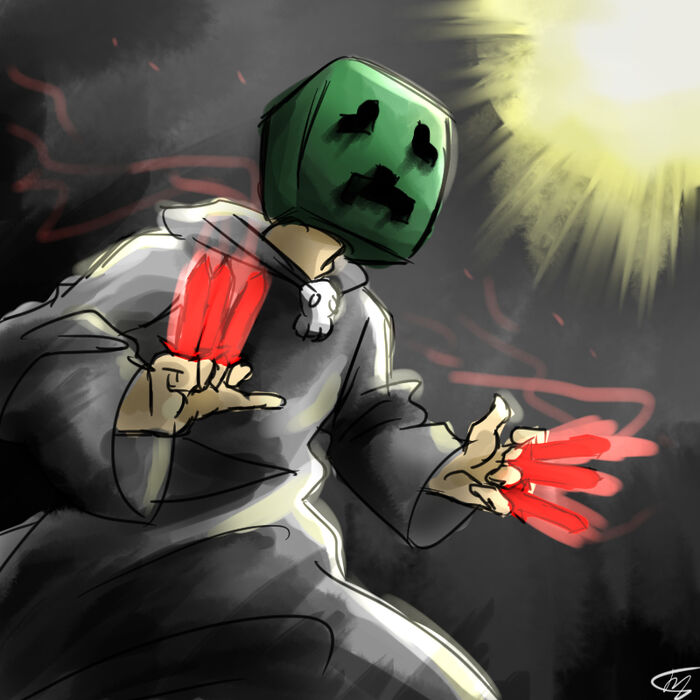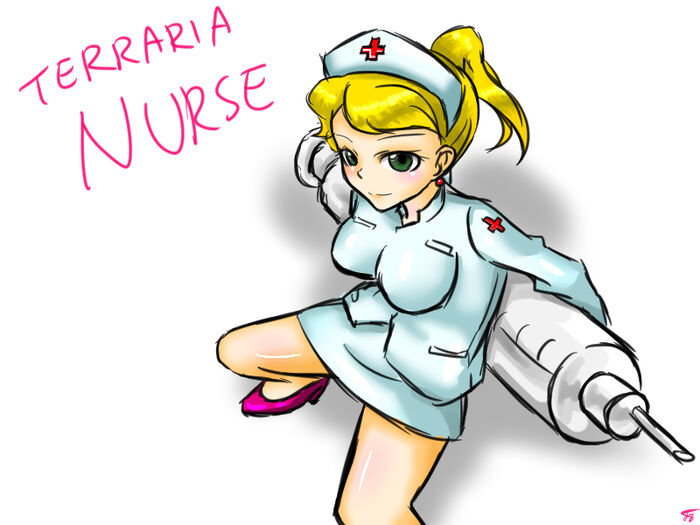 Your opinion on the first part of this fan art series
Announcements and Shoutouts
Announcements
There is a discussion currently ongoing regarding fixes to the category system.
There is also an extremely important discussion regarding the potential reversal of the individual page project. Be sure to have a look!
The offical Terraria Art board is now open! Be sure to read the rules before posting your art!
Shoutouts
Outro
Hey guys, I hope you enjoyed the forty-sixth issue of The Terrarian Bugle. Remember, if you have any ideas whatsoever, just let me know at my talk page and I'll see if I can add it in. If you want your creation in next week's Creation/Pixel art section just hit me up at my talk page or talk to me in the live chat.
Thanks for reading, guys! Let me know what you think in the comments below.
Have a nice weekend and I'll see you next week. :D
Bugle Updates
Credits
-Credit to Squazzil for the great banner!