Hello Terrarians! Welcome to the forty-seventh issue of The Terrarian Bugle! Today we have some Terraria: Otherworld spoilers and some exciting Mobile and Console news to view! Following that, we'll conduct our normal weekly events, and then continue our new, exciting series: a complete showcasing of Ajidot's amazing Terraria fan art!
News & Spoilers
Brief synopsis of the following articles:
A new spoiler image Terraria: Otherworld.
Special deal for PlayStation console Terrarians!
Terraria's recent nomination for the Tabby award!
Spoilers
Terraria: Otherworld
Loki just recently released another spoiler regarding the progression on Terraria: Otherworld!
He states:
"We don't know about you, but the temperatures are starting to rise where we live. So, we figured what better way to cool everyone off than to show off a screenshot of the Arctic Biome in Terraria: Otherworld! I'll bet that Copper Pickaxe gets mighty cold after a while…​"

(Note: You may want to click on the image to view the full, HD version of it.)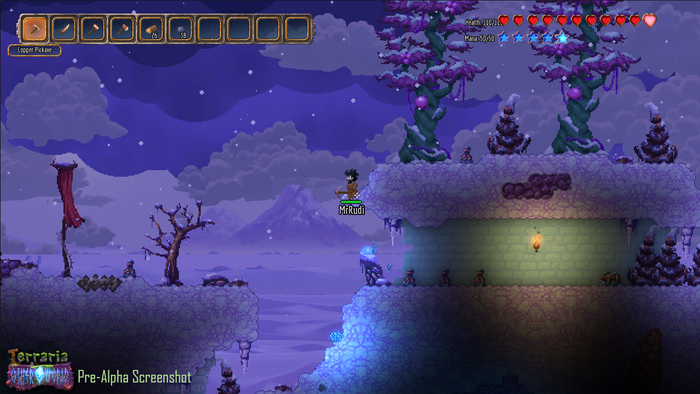 Any thoughts?
News
Terraria: 2015 Tabby Awards Finalist - May 12th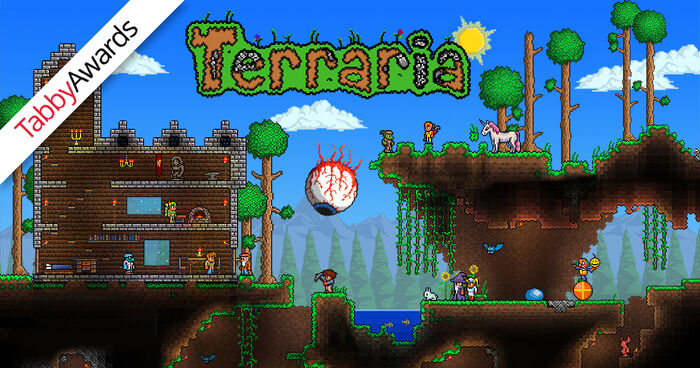 Terraria is currently a finalist in the 2015 Tabby Awards!
505 Games states:
"The final round of judging is happening now - with the ultimate winner selected by an international judging panel of industry experts. The results of their deliberations will culminate in the announcement of a winner in a few months.
In addition, the Tabby Awards give out a "Users' Choice Award" in each category. The judges for this honor? Why you guys, of course! We would be honored to have your vote for Terraria as the 2015 Users' Choice Best Adventure Game on iPad. To vote, simply click on the icon below:
It is an honor to be nominated and we are grateful to be recognized for doing something we love. We couldn't do this without you - so thank you all for the continued support! We look forward to continuing to expand and improve upon your Terrarian experience in the months to come!"
---
Go here to vote!
Sony Terraria Sale - May 16th
The PlayStation store currently has Terraria for sale!! The PS3 and Vita versions are at 67% off, and PS4 version is at 76% off! If you have a PlayStation but don't own Terraria, now is a good time to pick up a copy! This offer is good through May 18th, 11am PST (US), so be swift!
Weekly Events
Poll of the week
This week's poll is based on what monster you like most from the Hallow. Enjoy!
Creation/Pixel art of the Week
This week we have one submission! It is Squazzil's Underworld house, constructed with Obsidian bricks and furniture! Be sure to shoot her some kind words!
(Note: You may want to click on the image to view the full, HD version of it.)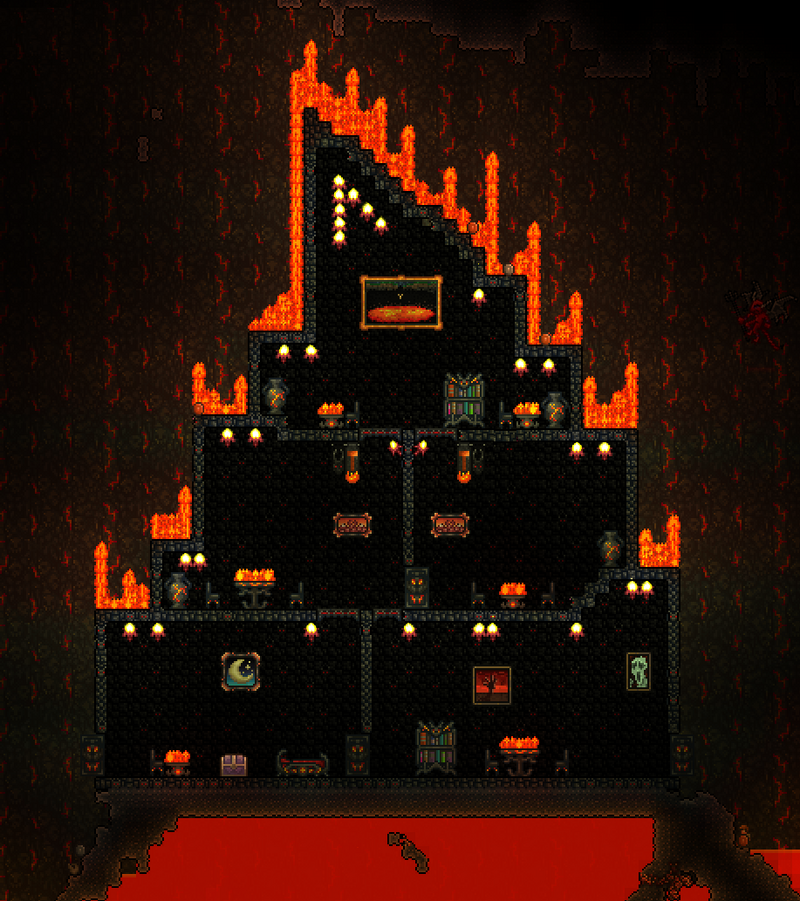 Weekly Special
This week will be the next part of our latest series; a complete showcasing of Ajidot's awesome Terraria fan art! Welcome to part two!
This week will be a comic, rather than art! Enjoy!
(Extra note: Keep in mind that the art style of the comic is suppose to be simple.)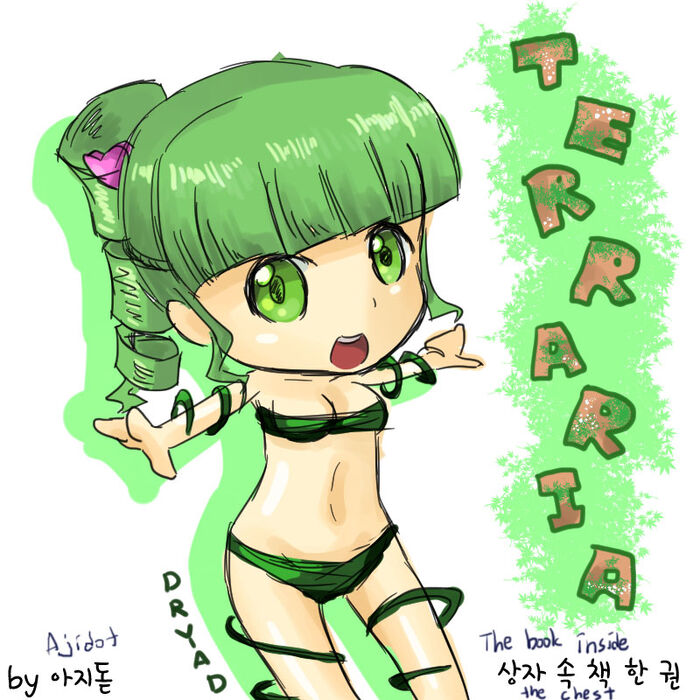 Your opinion on this simple comic
Announcements and Shoutouts
Announcements
There is a discussion currently ongoing regarding fixes to the category system.
There is also an extremely important discussion regarding the potential reversal of the individual page project. Be sure to have a look!
The offical Terraria Art board is now open! Be sure to read the rules before posting your art!
Shoutouts
Outro
Hey guys, I hope you enjoyed the forty-seventh issue of The Terrarian Bugle. Remember, if you have any ideas whatsoever, just let me know at my talk page and I'll see if I can add it in. If you want your creation in next week's Creation/Pixel art section just hit me up at my talk page or talk to me in the live chat.
Thanks for reading, guys! Let me know what you think in the comments below.
Have a nice weekend and I'll see you next week. :D
Bugle Updates
Credits