Hello Terrarians! Welcome to the forty-ninth issue of The Terrarian Bugle! Today we have some Terraria: Otherworld spoilers and an exciting 1.3 PC video spoiler, so enjoy! Following that, we'll conduct our normal weekly events, and then continue our current, exciting series: a complete showcasing of Ajidot's amazing Terraria fan art!
News & Spoilers
Brief synopsis of the following articles:
1.3 spoiler video and exact release date.
Some spoilers for Terraria: Otherworld.
Spoilers
PC
Cenx has just recently released a brand new, exciting video spoiler regarding the 1.3 update! What are your thoughts on this? And be sure to watch the full video to view the release date!!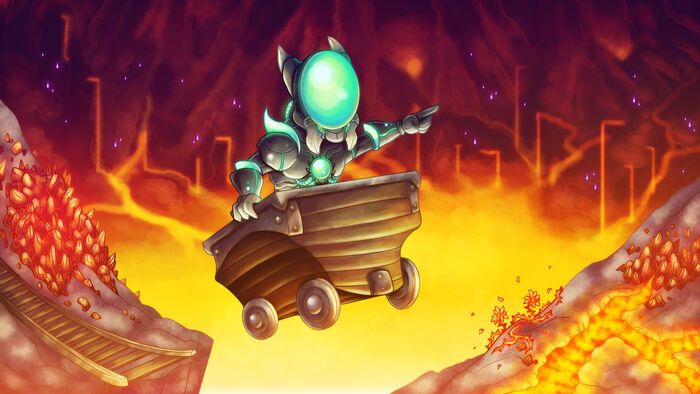 She states:
"With Memorial Day behind us, we took a bit of time aside to build a showcase for a little something that we knew the instant that we laid eyes on it was far too cool to not share. Join one of our intrepid beta testers along his personal Highway to Hell as we give you a glimpse into The Underworld's recent visual makeover. We were all simply blown away at what a difference in "depth" the new background makes to the atmosphere of the biome - as just one example."
"Of course, you may also encounter a few other "surprises" along the way...but they will only appear when they are ready. So make sure you stay tuned for the duration."
Terraria: Otherworld
In another recent spoiler, Loki shows off how the inventory and crafting system will look like in Terraria: Otherworld!!
(Note: You may want to click on the image to view the full, HD version of it.)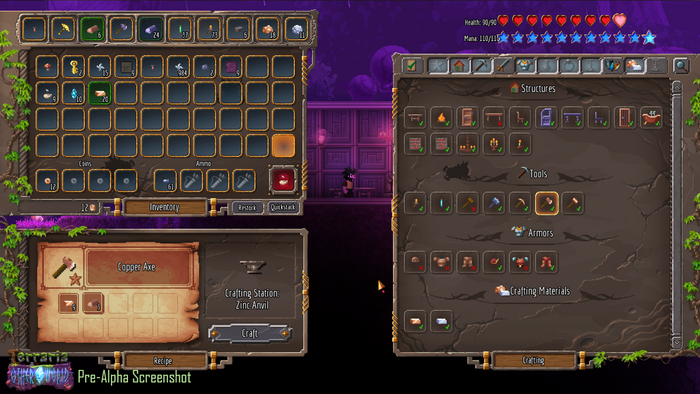 He states:
"Feeling crafty today? Well, our trusty Terraria: Otherworld adventurer certainly is! Take a peek at the revamped Crafting Interface that will be at your disposal.
Featuring time-saving enhancements like crafting tabs and the ability to mark some creations as "favorites" – so that you have fast/easy access for your most needed crafts – the new system builds upon the solid existing Terraria crafting foundation.
We will leave you to speculate on all the rest to see here…"
So what do you think of this crafting system?
Weekly Events
Poll of the week
Aesthetically speaking, which handgun do you like most in the game? Enjoy!
Creation/Pixel art of the Week
This week we have one submission! It is NooblordBG's creatively designed Glowing Mushroom biome, complete with a cliff-side home for the Truffle!
(Note: You may want to click on the image to view the full, HD version of it.)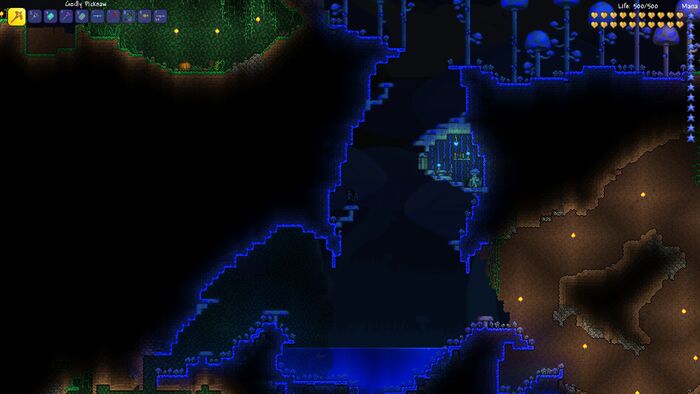 Weekly Special
This week will be the next part of our latest series; a complete showcasing of Ajidot's awesome Terraria fan art! Welcome to part four!
This week will be a comic, rather than art! Enjoy!
(Extra note: Keep in mind that the art style of the comic is meant to be simple.)


Your opinion on the fourth part of this fan art series
Announcements and Shoutouts
Announcements
There is a discussion currently ongoing regarding fixes to the category system.
There is also an extremely important discussion regarding the potential reversal of the individual page project. Be sure to have a look!
The official Terraria Art board is now open! Be sure to read the rules before posting your art!
Shoutouts
Had any instances where you died a sad death to a monster or boss? Share your story here!
Have a close call story you'd like to share? Post here!
Outro
Hey guys, I hope you enjoyed the forty-ninth issue of The Terrarian Bugle. Remember, if you have any ideas whatsoever, just let me know at my talk page and I'll see if I can add it in. If you want your creation in next week's Creation/Pixel art section just hit me up at my talk page or talk to me in the live chat.
Thanks for reading, guys! Let me know what you think in the comments below.
Have a nice weekend and I'll see you next week. :D
Bugle Updates
Credits