v

879

Viking Helmet

   
Information
Type
Armor
Sub-Type
Armor Piece
Body Slot
Helmet Slot
Defense
4
Quality
Dropped By
Undead Viking
Drop Rate
2% (1:50)
Sell Value
50  

Crafting
This item cannot be crafted.
The Viking Helmet is an item rarely dropped by the Undead Viking. While it might be useful in the early game (having the same stats as a Gold Helmet), it can be quickly overshadowed by various other headgear later on, rendering it only useful as a Vanity Item.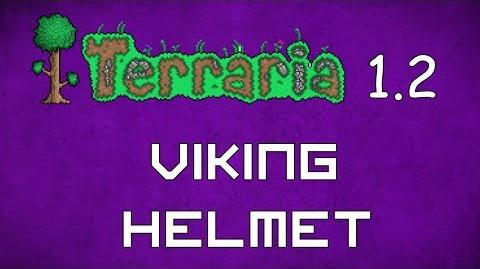 Bugs
An extra pixel appears below the player during certain animation frames, for an example, while wings are equipped.
Update Info
Gallery