v

302

Water Walking Potion

Information
Type
Potion
Bonus
Allows the ability to walk on water
Duration
5 Minutes
Max Stack
30
Consumable
Yes
Quality
Found In
Chests
Pots
Sell Value
2  
The Water Walking Potion allows the player to walk on water and lava for 5 minutes. The player can sink into the water by pressing down. There is glitch that causes the player to partially sink, allowing you to take damage from lava. Despite the description, players are also able to walk on lava without damage and without the need for the Obsidian Skin Potion.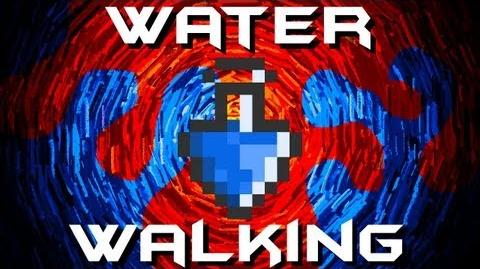 Notes
If Lava falls/seeps on you while walking on top, you will be damaged.
If there is a disturbance in the surface of the lava while running along the surface of it, the player will sink beneath, normally causing them to take damage.
Update Info