v

36

Work Bench

Information
Type
Furniture
Sub-Type
Crafting Station
Placeable
Yes
Max Stack
99
Quality
Tooltip
Used for basic crafting
Sell Value
30  

Crafting
Crafted With
10 Wood
Crafted At
Anywhere
The Work Bench is a Crafting Station that can be used to craft basic items out of non-metal materials such as Wood. Like a Table, it can also be modified to make an Alchemy Station by putting a Bottle or a Pink Vase on top of it. It can also serve as a surface for Candles, Torches, Books, and the Piggy Bank. It can also be used as a flat surface item for an NPC House. The Work Bench is usually one of the first things a new player crafts.
As of update v1.2, work benches come in many forms. The wooden ones depends on the wood type they were built from. However, they all function the same as before.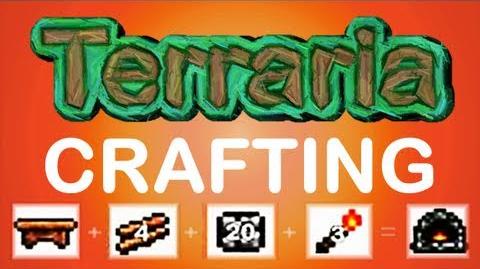 Update Info