v

1304

Zombie Arm

Information
Type
Weapon
Sub-Type
Broadsword
Damage?
12
Use Time
24 (Fast)
Knockback
5 (Average)
Continuous Attack
No
Quality
Dropped By
Zombie
Sell Value
20  

Crafting
This item cannot be crafted.
The Zombie Arm is a rare weapon dropped by Zombies. It deals 12 base damage, and has the wide swinging arc of a Broadsword. It can be rather helpful in the early game.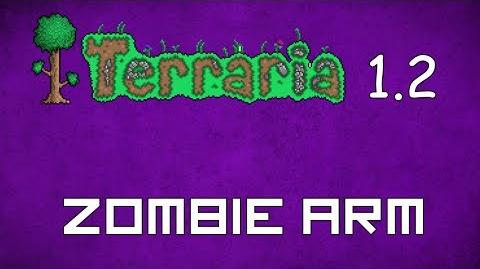 The Zombie Arm is stronger than an Iron Broadsword but weaker than a Gold Broadsword.
It has stats similar to a Tungsten Broadsword.
Update Info